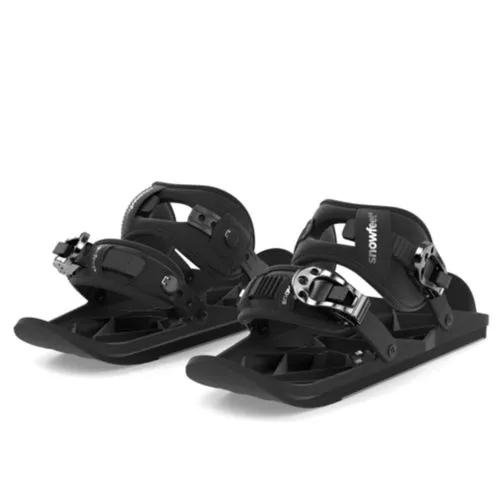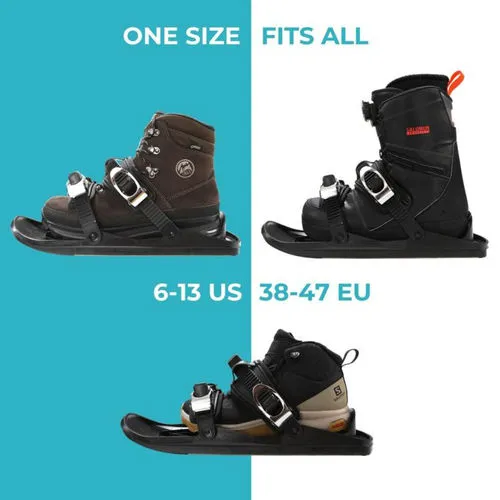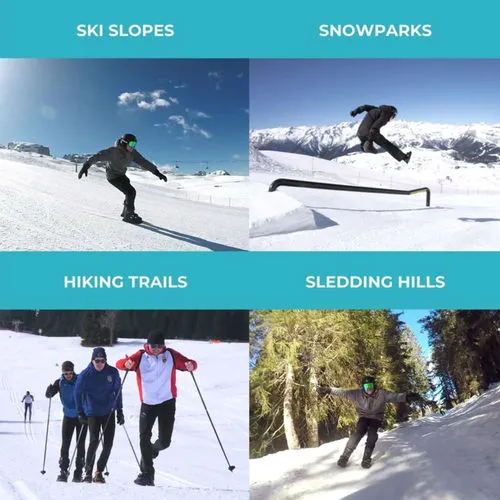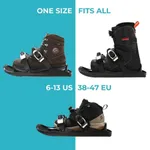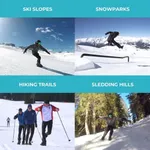 Snow Feet
Description
New booming winter sport. A combination of skiing and skating. Ski-shoe attachments that turn your shoes into mini skis!
Snowfeet attach right to your winter shoes or snowboard boots. Adjustable bindings let you attach Snowfeet to any shoe.
One size fits all. We recommend Snowfeet for shoes of size: 6-13 US / 38-47 EU.